STAGINGFall Flavors Launch 2022 - V3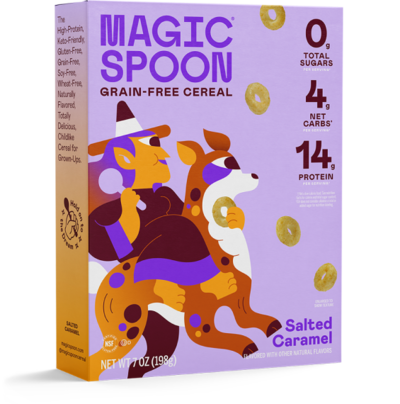 Bundle up
with our new fall flavors
Cozy up to the taste of spiced cinnamon and crisp apples for a sweet and salty treat. We took your favorite childhood cereal and reinvented it with only 4g net carbs, 0g sugar, and 14g protein. It's the season for seconds.
FALL FOR FALL

Get your apple pie and your candy fix – minus the sugar crash. Our limited-edition flavors are a high-protein, low-carb spin on these indulgent classics. And here's a sweet hack: mix them together for a bonus caramel apple in each bowl.
SPICE IT UP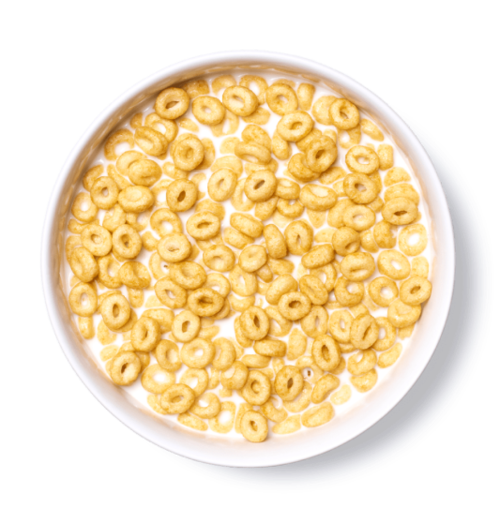 "Magic Spoon is an adult version of what you loved as a kid — without the sugar, carbs, or guilt."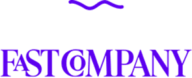 "With cereal that tastes this good and offers so much nutritional value...Magic Spoon may be the future of breakfast."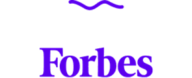 "They taste really, really good. Like, you wouldn't know they're healthy kinda good. And they are super healthy."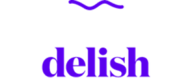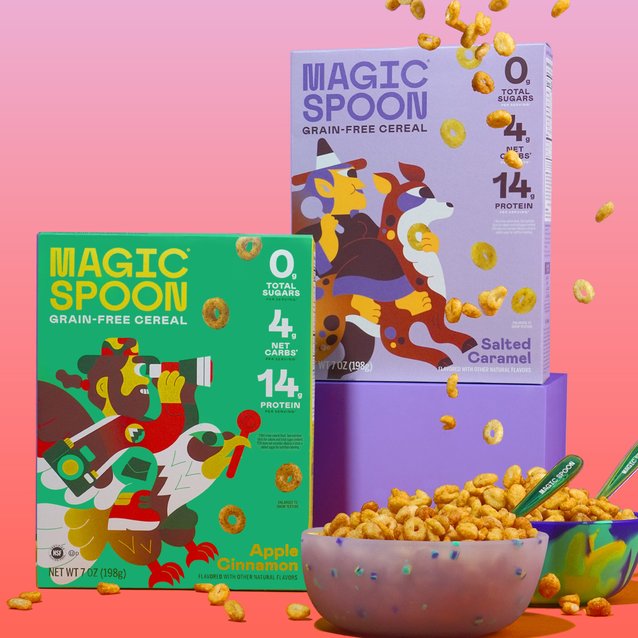 With 14g of high-quality protein per serving, our bowl of cereal will actually keep you full. Say goodbye to morning stomach growls and counting down the minutes till lunch.
Other breakfast cereals or high-protein snacks (even "healthy" ones) are chock full of sugar and carbs. With only 4g net carbs and 0g sugar, there's no crash with Magic Spoon. It's also perfect for the keto diet and low-carb lifestyles.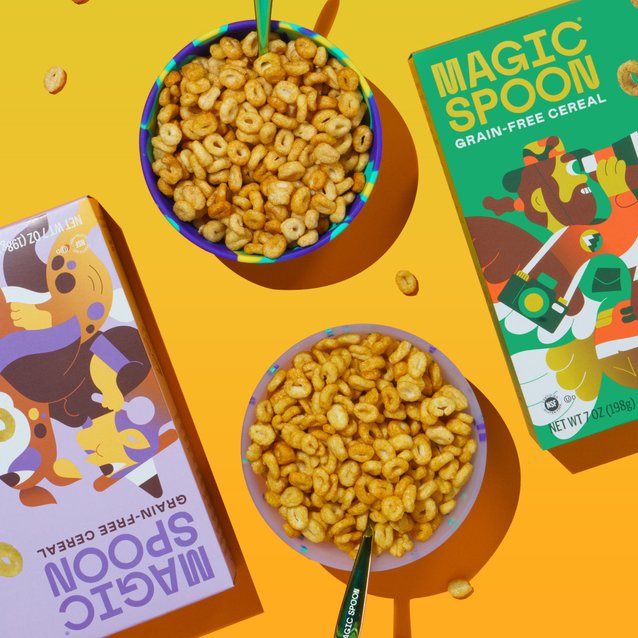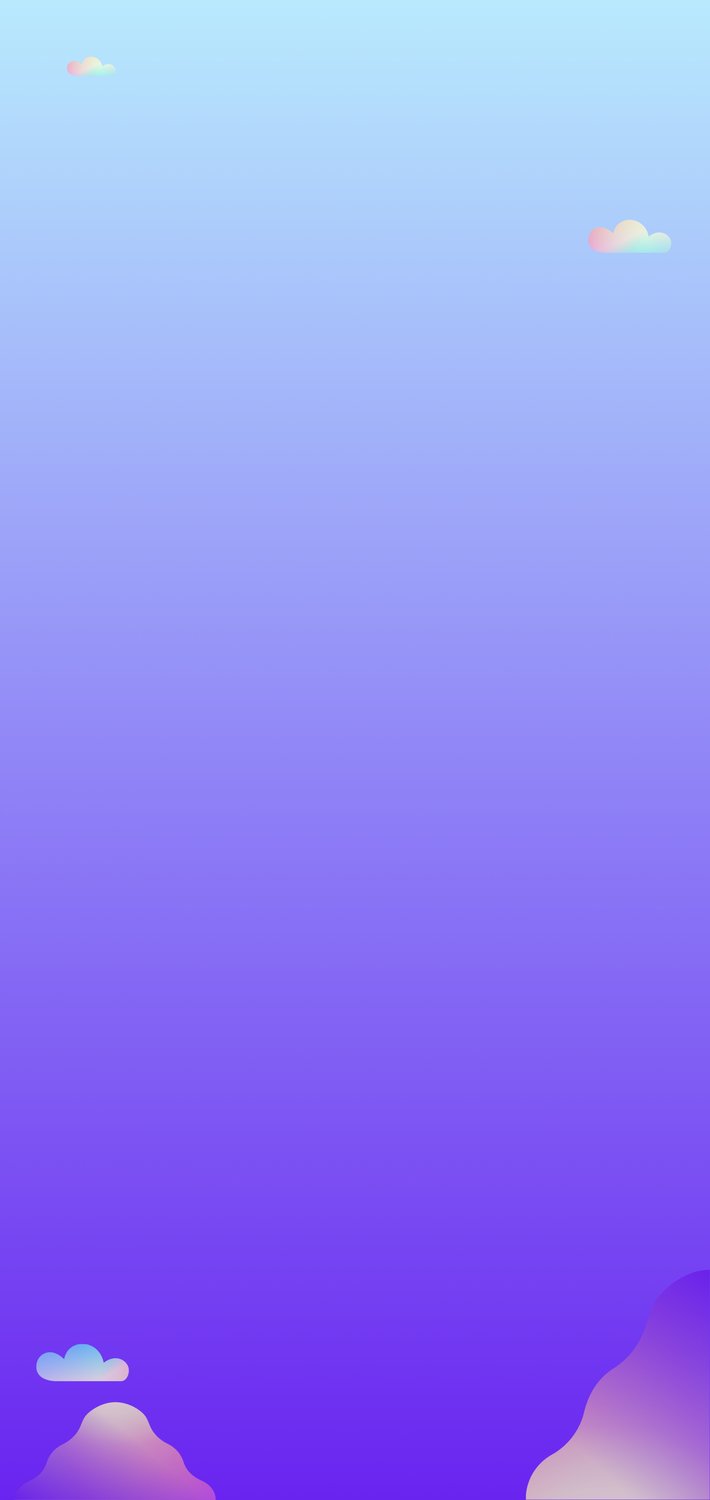 Over 50,000 5 star reviews

"Normal cereal is ALL sugar and grain - this is PROTEIN. Make the right choice."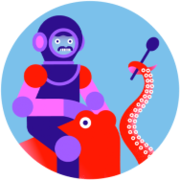 "My son literally stole my bowl of cereal from me. 1000000% worth the price."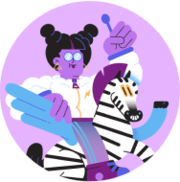 "This totally hits my cereal craving while on keto."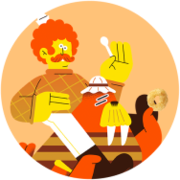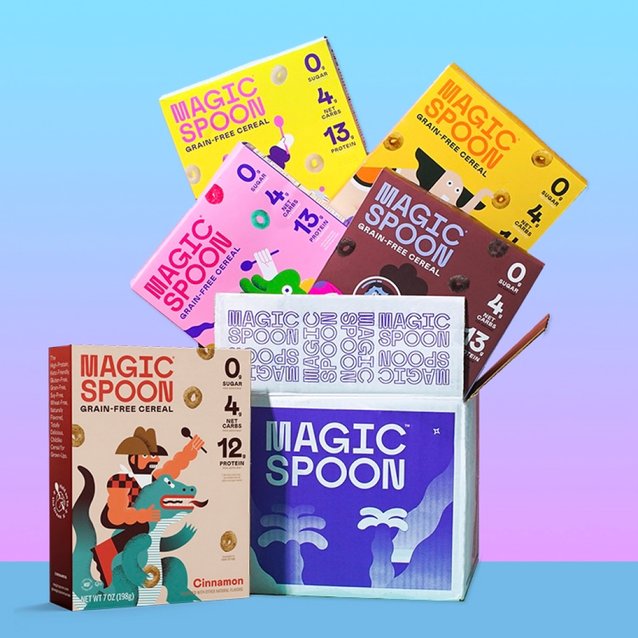 Cheaper than
a protein bar
At only $1.80 per serving, a bowl of Magic Spoon for breakfast costs less than a protein bar, shake, or smoothie, and it is even cheaper than your morning coffee! Plus, it'll keep you fuller, for longer.
Gluten and grains can wreak havoc on your digestive systems and create "brain fog". That's why Magic Spoon is 100% gluten-free and grain-free.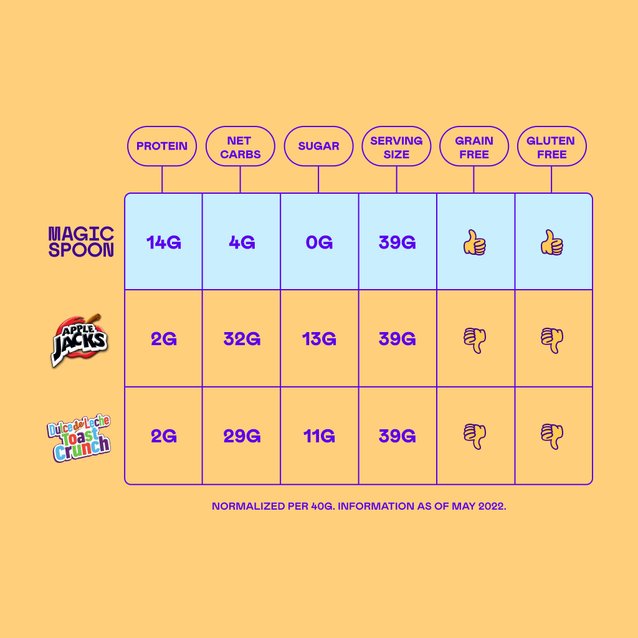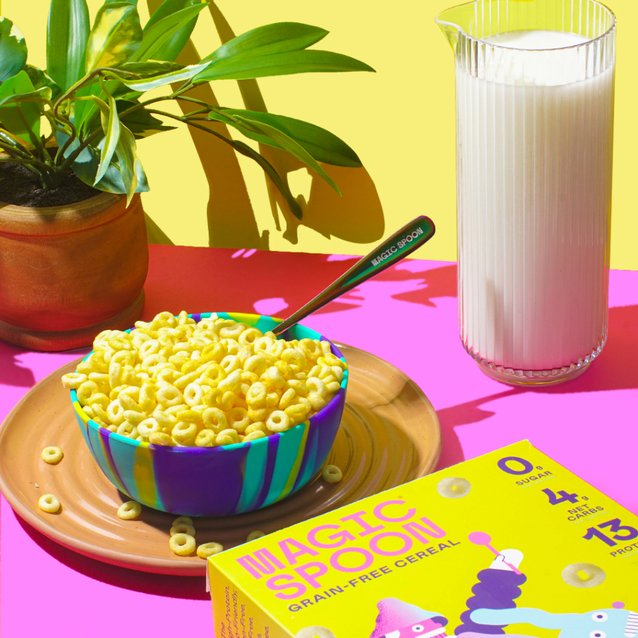 It took us over a year to replicate the same delicious taste and texture of your favorite childhood breakfast cereals — without any of the junk.
Limited edition
variety packs

Try our classic variety pack!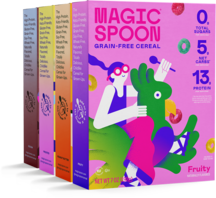 TRY NOW
1X FRUITY
1X PEANUT BUTTER
1X FROSTED
1X COCOA

Try our limited edition 6-pack!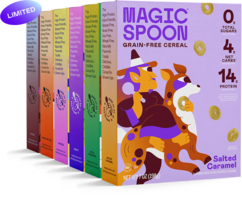 TRY NOW
1X FRUITY
1X PEANUT BUTTER
1X FROSTED
1X COCOA
1X APPLE CINNAMON
1X SALTED CARAMEL
Super Spooner
Variety Pack

The ultimate Magic Spoon starter pack!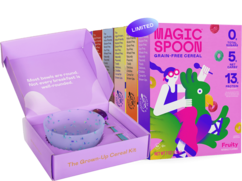 TRY NOW
1X FRUITY
1X PEANUT BUTTER
1X FROSTED
1X COCOA
1X CINNAMON ROLL
1X BLUEBERRY MUFFIN
1X ZEBRA BOWL SET
Happiness 100% Guaranteed
If you're not completely in love with your cereal, we'll refund your first case in full.
TRY NOW