Peanut Butter
1 case (4 boxes)
Crunchy, nutty, and perfectly sweet. We've reimagined your favorite peanut butter cereal with 4g net carbs, 14g complete protein, 170 calories, and no artificial ingredients.

Peanut Butter
Variety
Custom Bundle
Fruity
Cocoa
Peanut Butter
Frosted
Maple Waffle
Cinnamon Roll
Blueberry Muffin
Peanut Butter
1 case (4 boxes)
Crunchy, nutty, and perfectly sweet. We've reimagined your favorite peanut butter cereal with 4g net carbs, 14g complete protein, 170 calories, and no artificial ingredients.

Choose Flavors
Combo Packs
Classic Flavors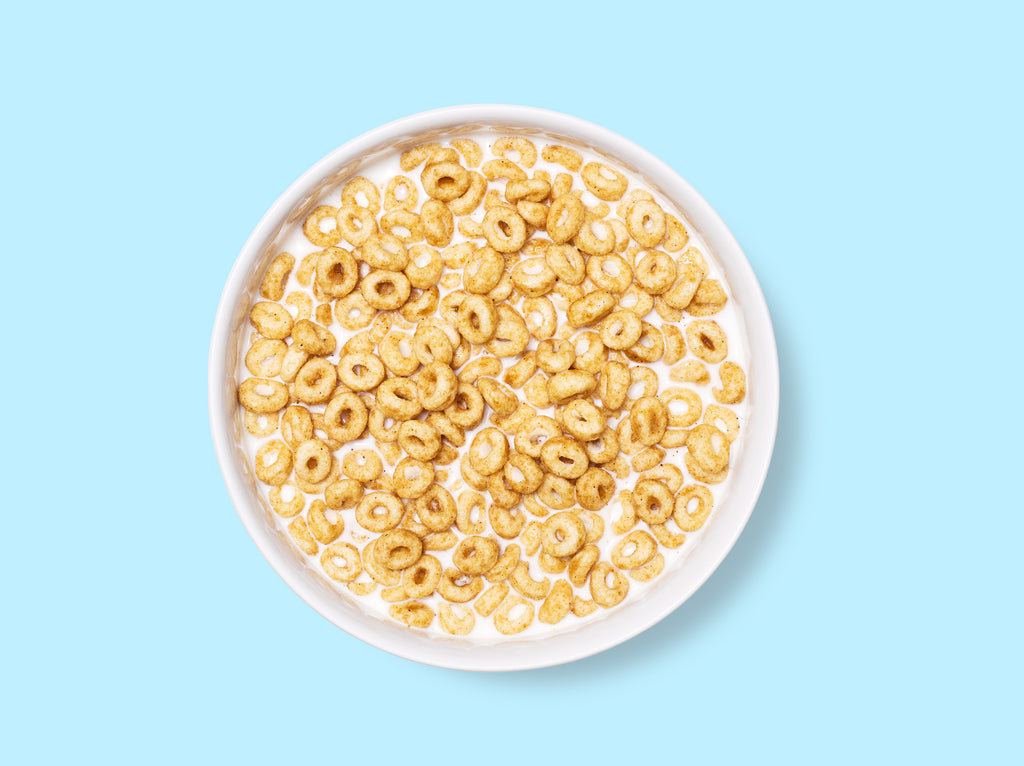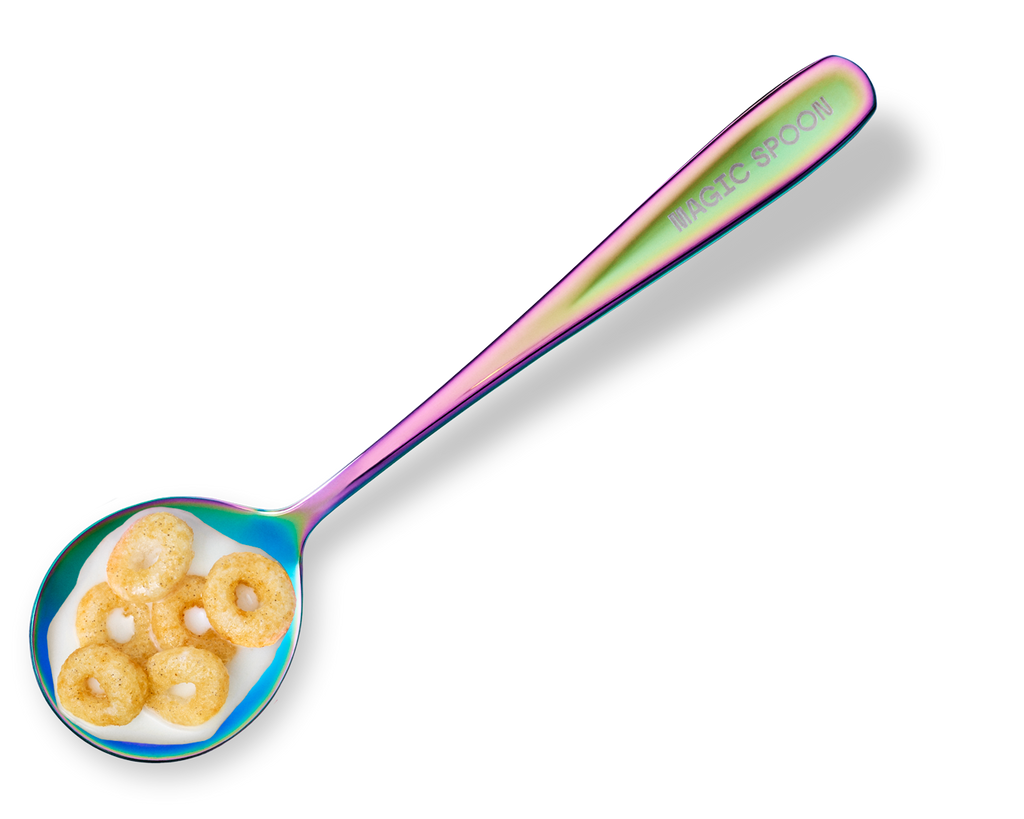 HIGH
PROTEIN
14g complete protein per serving.
KETO-
FRIENDLY
4g net carbs per serving.
0g
Sugar
No cane sugar, corn syrup, or sugar alcohols.
Gluten
Free
No gluten ingredients.
Grain
Free
No wheat, rice, or soy.
Natural
Flavors
No artificial colors or sweeteners.
Ingredients: Milk Protein Blend

Milk Protein Blend

Whey protein concentrate and casein contain all 9 essential amino acids.

Sweetener Blend

Sweetener Blend

Monk Fruit - A fruit native to Southeast Asia that was first cultivated by Buddhist monks in the 13th century and traditionally used in herbal medicine.

Allulose - A naturally-occurring sugar found in certain plants and fruits that adds only a trivial amount of sugar per serving. Allulose tastes just like regular sugar but has almost no calories and no impact on blood sugar.

Oil Blend

Oil Blend

Our high-oleic mix of sunflower oil and avocado oil is high in monounsaturated fats. These heart-healthy fats are also found in extra virgin olive oil.

Tapioca Starch

Tapioca Starch

Tapioca is made from cassava, a starchy root consumed by over half a billion people and naturally gluten-free.

Peanut Oil

Peanut Oil

High in both monounsaturated fat and vitamin E.

Peanut Flour

Peanut Flour

Peanut Butter only. A powerful plant protein that serves as a gluten-free alternative.

Chicory Root Inulin

Chicory Root Inulin

Inulin is a type of prebiotic fiber found in chicory root, a medicinal herb. Keeps your gut happy and lowers blood sugar levels.

Natural Flavors

Natural Flavors

We never use any artificial flavors, colors, or preservatives.

Peanut Extract

Peanut Extract

Just to make things even more peanut butter-y.

Salt

Salt

Because a pinch of salt makes everything better.
How do we stack up to the "classics"?
| | Protein | Net carbs | Sugar | Grain free | Gluten free |
| --- | --- | --- | --- | --- | --- |
| Magic spoon | 13-14g | 4g | 0g | Yes | Yes |
| Froot Loops | 2g | 30g | 11g | No | No |
| Reese's Puffs | 3g | 27g | 11g | No | No |
| Frosted Flakes | 1g | 32g | 13g | No | No |
| Cocoa puffs | 1g | 30g | 12g | No | No |
Information as of December 2022.
Frequently Asked Questions
We spent over a year working through hundreds of formulations in a quest to recreate our favorite childhood cereals that wouldn't give us a sugar crash. We eventually figured out a way to include all of the good stuff you want—like protein and healthy fats—without any of the high sugar you don't. Magic Spoon contains 0g sugar across most flavors, and 1g of sugar in Honey Nut.
Yes. Magic Spoon is perfect for anyone on a ketogenic or low carb diet. Each serving has 4g net carbs, and 0.5-1.5g saturated fats from a blend of high-oleic sunflower oil and avocado oil.
In fact, one of the reasons we created this in the first place is that we couldn't find a cereal to fit into our low carb lifestyles, and we missed our childhood cereals more than anything else (yes, even pizza).
Not all carbs are created equal. Fiber and (most) natural sweeteners don't affect your blood sugar, so they're stripped out to get "net carbs," which you can think of as the active carbs that affect your body.
In our case, net carbs = total carbs - allulose - fiber.
Yep! Kids love Magic Spoon because it tastes just like their sugary favorites, and you'll love it because you know they're getting the protein growing kids need and none of the sugar they don't.
Go with your favorite or with whatever's in the fridge—Magic Spoon is delicious with any kind of milk, from whole milk, to oat milk, to almond (our favorite!). If you want to get really creative, try it as a topping for yogurt or even a frozen dessert!
It tastes just like you remember—only better ;) If you're curious about a specific flavor, check out the flavor page and the reviews! If you still need help, feel free to email us.
Even though Magic Spoon looks and tastes like most cereals you'll find at the grocery store, it's closer to a high-end protein bar or keto smoothie. And at $1.95 per bowl, it's more cost-effective than many other typical breakfast options (not to mention your morning coffee)! Making cereal with high protein and low sugar means working with more expensive ingredients than just sugar, corn, and wheat, but it's all part of our commitment to bring you the best!
View more FAQ's ›